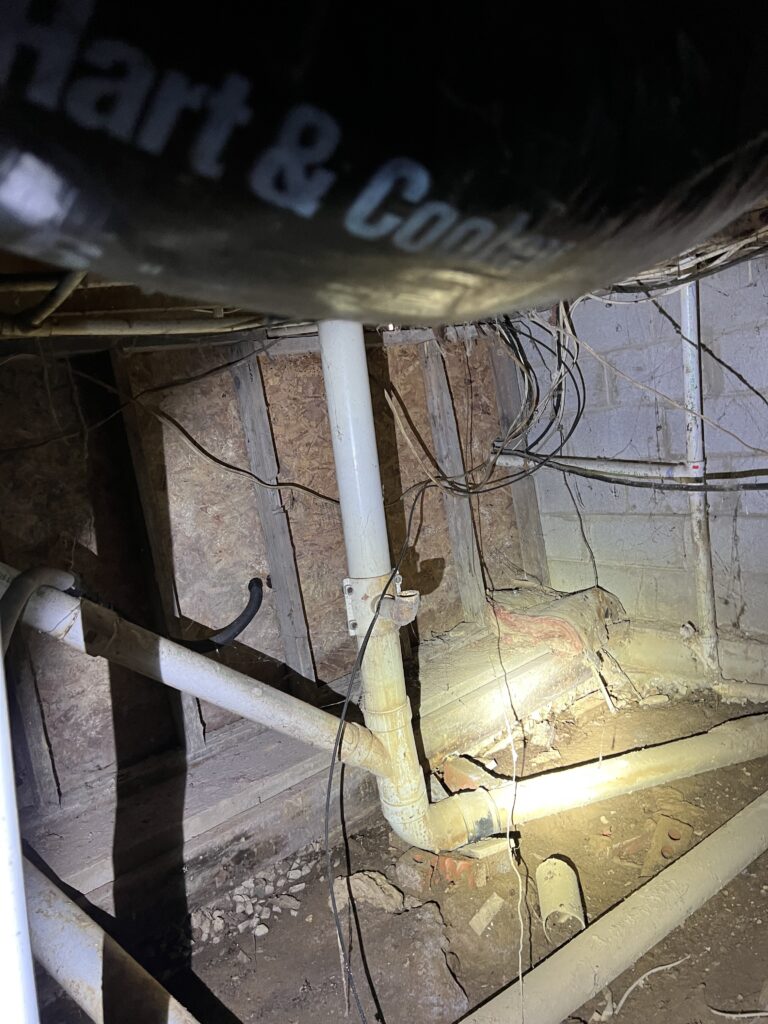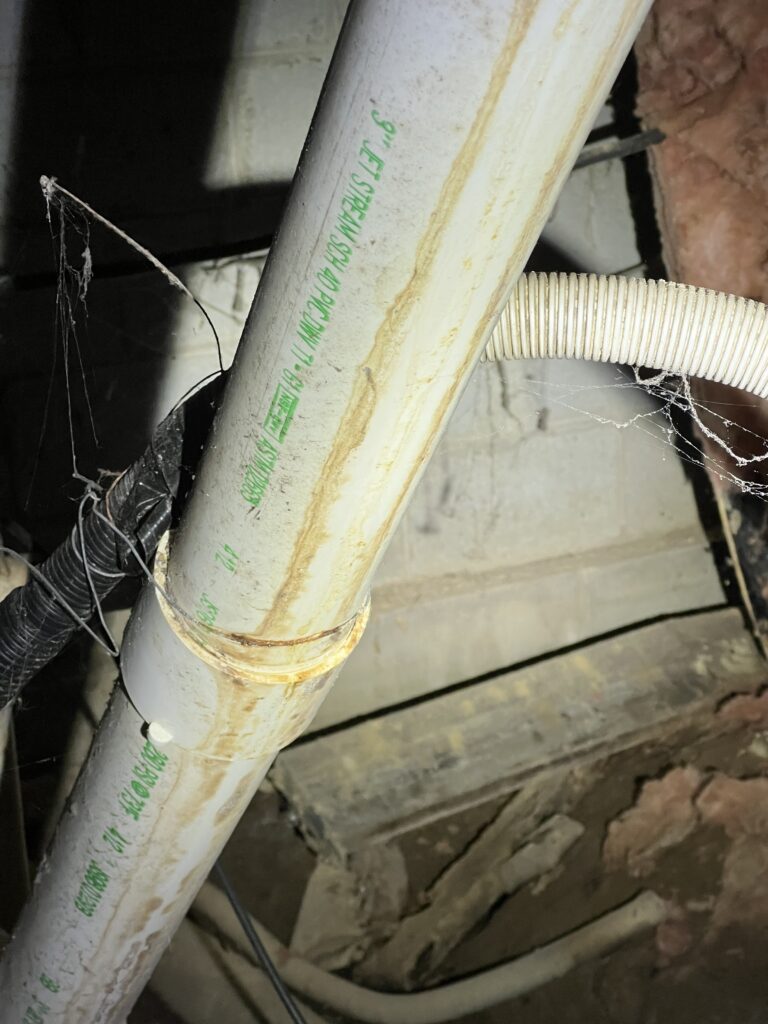 Drainage, Waste, and Vent Pipes (DWV)
The drainage waste and vent pipes in your house are required to have a certain slope. The pipes should slope 1/4" per foot. In other words, for every inch the pipe travels horizontally it should drop 1/4". Water doesn't run up hill and I often see variations in the slope of DWV pipes that could cause a problem. With that being said, the pipes can also have too great of a slope which doesn't allow for solids to be moved through the pipe adequately. On a recent inspection I saw the DWV pipes shown here. The pitch was far too great. Not only was the pitch too great but it was also actively leaking into the crawlspace, had improper support, and lacked visible purple primer.
If you or someone you know needs a home inspection please reach out to me. I would be glad to take care of it for you!
-304 Inspections
304-945-9001