304 Inspections – Hero Program
Let us Thank You for your service to our community! 
At 304 Inspections we know that real Heroes exist in our communities and often go to work everyday putting life and limb on the line without even as much as a "Thank You!" from the people they serve  We appreciate what these Heroes do for us and offer a discount as our way of saying Thank You!
Its our honor to provide a discount for the following Heroes:
Law Enforcement
Military Personnel
Security Personnel
Fire Fighters
EMS Personnel
Dispatchers
Corrections Officers
Medical Staff
Teachers 
You serve us now allow us to serve you!  We will take care of your home inspection needs and provide you with a much needed discount as well.
Contact us and mention the Hero Program to obtain further details.
Please feel free to reach out to us with any questions you may have or to discuss your home inspection with us.
Licensed - Insured - Professional
We are licensed through the State of West Virginia, carry more insurance than is required by law, CPI (Certified Professional Inspector) through the largest professional organization in home inspection InterNACHI
Rest assured you are in good hands and your property is safe with a $10,000 Honor Guarantee on every inspection that we perform.
Buy Back Your Home Guarantee
If we miss anything during your inspection, InterNACHI will buy back your home for the full sale price you paid for your house.
Giving Back One Inspection at a Time
We donate a portion of the proceeds from each inspection to a local charity that directly helps our communities.
We offer special pricing to the real Heroes in the world.  They give so much to our communities and ask for nothing in return.  This is our way of saying thanks to the real Heroes!
What are you waiting for? Schedule Now!
What are you waiting for?  Allow us to serve your home inspection needs!  We will provide you will the valuable information you need to make an informed home buying decision.
Our Tips, Tricks, and Maintenance
Check out our Blog to see our latest homeowner tips, tricks, maintenance issues, and things to look out for in your own home.
Happy Labor Day Happy Labor Day from 304 Inspections! Facebook Post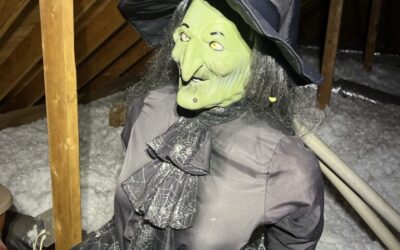 Why Not Usually I post something about home maintenance or try to explain how a home system works. Today I thought I would tell a funny story that happened during a recent inspection. In the past I have posted creepy crawly things I have found in crawl spaces and...
Happy Fourth of July! Happy Fourth of July from 304 Inspections! Facebook Post
Cabell County, Wayne County, Lincoln County, Mason County, Logan County, Putnam County, Mingo County, Kanawha County, Huntington, WV, Barboursville, WV, Charleston, WV, South Charleston, WV, Milton, WV, Wayne, WV, Lavalette, WV, Hamlin, WV, Logan, WV, Williamson, WV, Hurricane, WV, Point Pleasant, WV