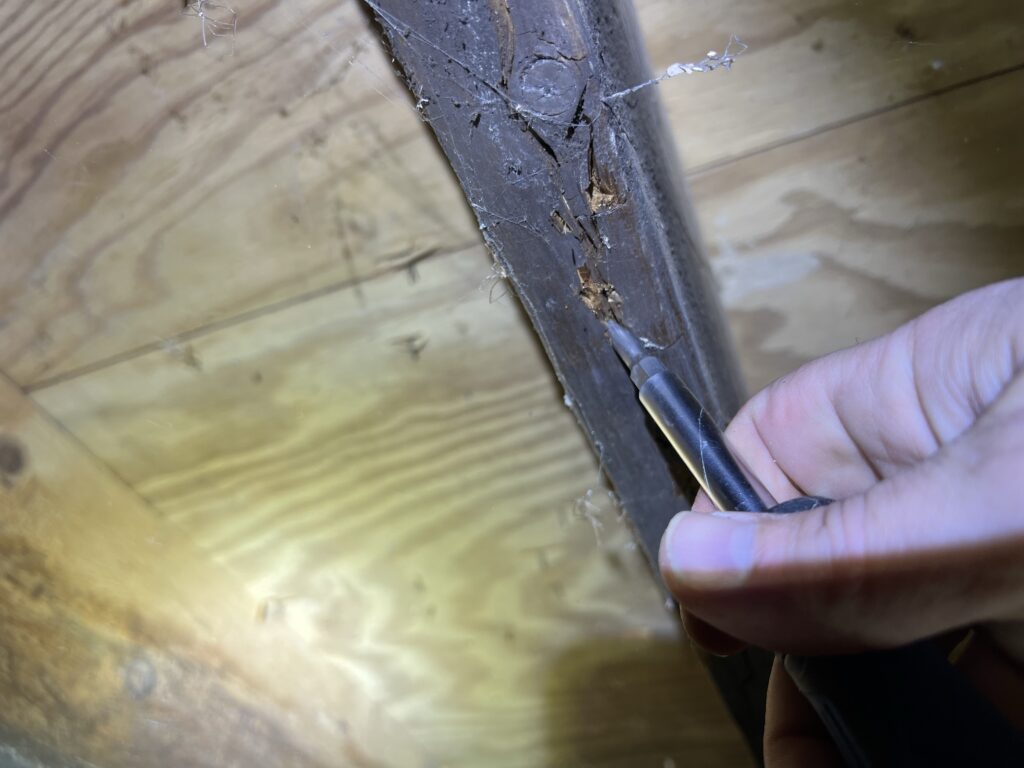 Crawlspace Moisture Issues
Related to our last post about ventilation issues, this crawlspace had moisture infiltration issues caused by negative grade, grey water dumping beside foundation, downspouts terminating improperly, gutter system missing, and an active sewage leak. All these moisture issues have caused A LOT of wood rot. This rot is on the structural members under the house. Look at the pictures where my wood probe (screwdriver) went right through the wood to show the customer how bad the rot actually was.
If you have any questions feel free to get ahold of us!
-304 Inspections
304-945-9001