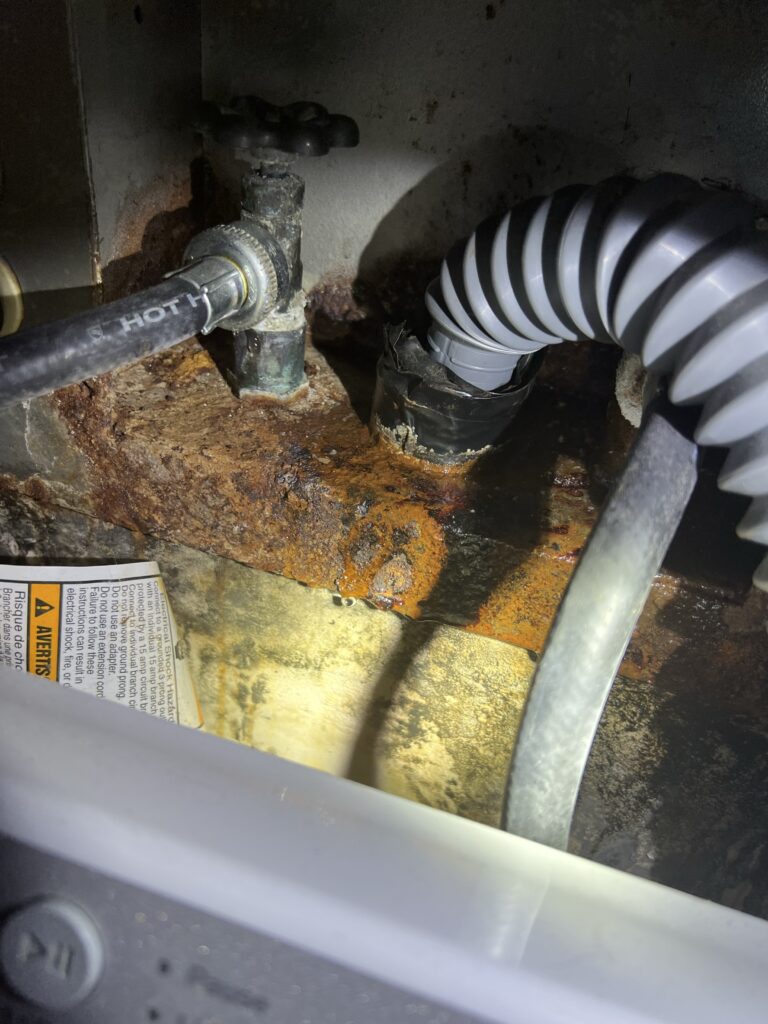 Washing Machine Outlet Box
Washing Machine Outlet Box
Washing machine outlet boxes are a nice and neat way to deal with the plumbing for your washer. It contains a shutoff for your both the hot and cold water and helps conceal the standpipe.
Most of the newer outlet boxes are made from plastic. The older ones, on the other hand, were made using metal. The metal boxes over time start rusting and leaking.
Recently I found (2) two metal outlet boxes that were both heavily rusted. One was actively leaking and the wall had a significant amount of fungal growth caused by the leak occurring for a long time. The floor in front of the washing machine was also very weak. The outlet box leaking had caused a significant issue that could have been prevented if caught early. Often times the washing machine is in front of the outlet box and the connections are neglected until a new washing machine is bought or the homeowner moves.
If you have any questions please let us know!